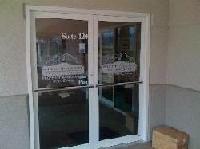 Our full-service staff in the Property Management office stands ready to assist you with any and all of your Commercial or Residential Property Management needs. Our direct team provides full-service landscaping and maintenance, snow removal, handyman services, on-site porter services and even vacation/second home monitoring and estate services. We also have an extensive network of loyal and proven professionals in the trades, when the need arises.
Let us show you what we can deliver for you! We are confident you will be pleased with not only what we do, but how we do it. Stop by the office to browse our "Satisfied Customer" book at the front desk for examples from clients who are thrilled with what we've done for them.
Property Management Services include:
Weekly home monitoring checks
Subcontractor Management
Coordination with interior designers
Mail and package collection and delivery
Lawn and irrigation
Snow removal
Custom designed maintenance solutions
Housekeeping
Vehicle maintenance and care
Pest control
Airport transportation
Dry cleaning, grocery shopping and more
Preventative maintenance
Contractor procurement
Security monitoring assistance and primary point of contract
Rapid response time
Window cleaning
Full-time employed skilled, professional staff
Pool and Spa maintenance
Concierge services
Locally owned and operated.
Licensed and insured
We take pride in managing second homes. We do not do any rental properties or mangement of homes that are long or short term rentals.